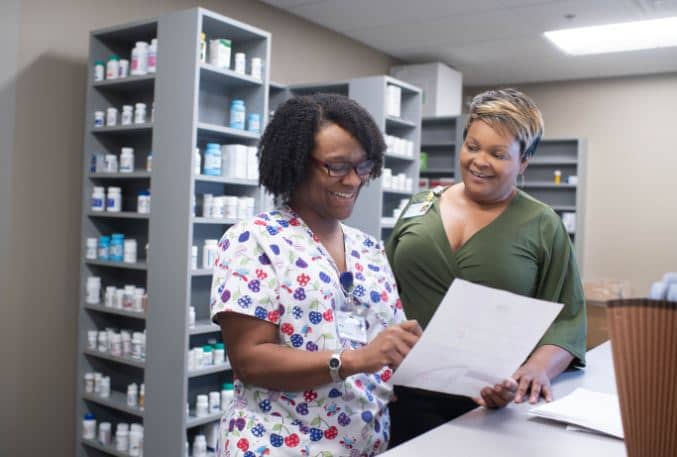 We are excited to announce that Genoa Pharmacy has opened at our ITS West location. Our patients are able to have prescriptions called into the Pharmacy and can pick them up when attending the clinic or you can opt for home delivery. The prescription service is also available to the household members of our patients.
If you are unable to collect your prescriptions and prefer to have home delivery, this can be arranged for all ITS patients regardless of the clinic location.
Ask your doctor to send the prescription to ITS -West Clinic at 4136 N 75th Ave., #116, Phoenix AZ 85033, let the Pharmacy know if you would like a home delivery and they will coordinate this with you. If you have any questions you can contact the Pharmacy staff directly; Jeremy Hillman (Site Manager/Pharmacist) or Megan Ido (Technician). For those picking up prescriptions the pharmacy hours are Monday through Friday 8:30am to 5:00pm with lunch from 12-12:30.